This List Is INTERACTIVE!
You can affect the order in which the list items appear. You can Like, Share and comment on the list. Over time favourite items will work their way to the top of the list.
You can also submit other great ways to grow your blog audience by clicking on the 'Add To List' button.

Dec 11, 2014 - howtomakemyblog.com -

25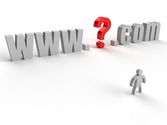 There's more to choosing the right domain name for your blog than you think. It's important to keep it short, simple, easy to spell, catchy and appropriate to your topic. You could use descriptive words, make up a brand name or simply use your own name. Click on the link above to find out lots more about choosing the right domain name.
2
Keep Your Page Design Clutter Free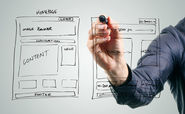 Simple layout, consistent fonts and font size along with the use of good quality images can help make your blog appear polished and professional. Simple navigation is also essential to keep visitors coming back.
3
Ensure Your Blog Is SEO Friendly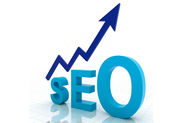 Your blog does not only need to look good for humans, it needs to be easily interpreted so they can crawl and index your content correctly. Thankfully most blogging platforms are search engine optimised so you shouldn't have to worry too much about it. Wordpress for example has a number of SEO friendly features built in but there are also a wide variety of 'SEO plugins' available to further enhance your blog to help it rank well in searches.
4
Choose Your Blog Post Topics Wisely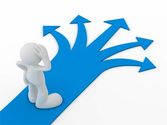 The topics you choose for your blog and the type of posts you write will influence the kind of people who visit your blog. when starting a new post ask yourself whether a reader is going to get some kind of value out of reading it. Are they going to learn something? Is it going to affect them emotionally?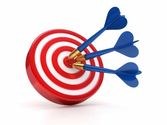 One of the most important things about blogging is to add new content consistently. Pace yourself. Don't bombard the reader with several posts over a couple of days and then go quiet for a month. Start by trying to blog once a week and then build from there if you have the time and the passion.
6
Interact With Your Readers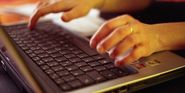 Blogging is not a one street. Your blog gives you the opportunity to get to know your readers better; and vice-versa. One of the best ways to connect with readers is through the comment area of your blog. By answering questions and responding to commenters ideas, you can demonstrate your knowledge of a subject and build a lasting relationship.
7
Make It Easy For Readers To Share Your Content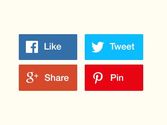 Social media is your best friend when it comes to increasing your blog traffic. Making your content as easy to share as possible should be high on your priority list. Most blogging platforms have excellent social sharing buttons built in. Make sure they are activated!
8
Grow Your Online Presence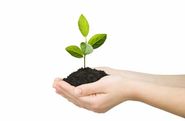 Every time someone visits your blog you are presented with the opportunity to convert them from a one time visitor into a subscriber that regularly returns. Encourage visitors to subscribe to your blog whenever you can. This will give you the opportunity to keep them updated via email whenever you add new content.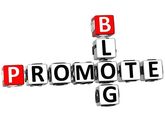 Creating a blog and leaving it for people to stumble upon is rarely the best way to increase your audience. Promoting your blog effectively can be the difference between it being dead or a roaring success. For many of us paid for advertising isn't an option so luckily there are several methods that require little or no budget to get underway.
By far one of the best ways to promote your blog is to get other people to do it for you. And the best way to do that is? To write great content! Write engaging and useful content and people will share it. Whether its by referring to it in their own blogs or by sharing it via social media.
Guest blogging is also an excellent way to increase awareness of your blog. Offer to write an article for other high traffic websites or blogs in your field of expertise or interest. Links in your author bio back to your blog can help with search engine ranking.
Don't be disappointed if traffic to your blog seems very slow to build momentum. Blogs rarely gain a massive readership overnight. It can take months and sometimes years to gain a large audience. The important thing is to keep up the quality of your content and follow the other suggestions in this guide.
GO ON! CREATE YOUR OWN BLOG!
JOIN ME IN SHARING THE WONDERS OF THE NATURAL WORLD
We all have a voice and together we can make a difference!